 Incorta®
Business Intelligence System Direct Data Analytics to Gain Insights .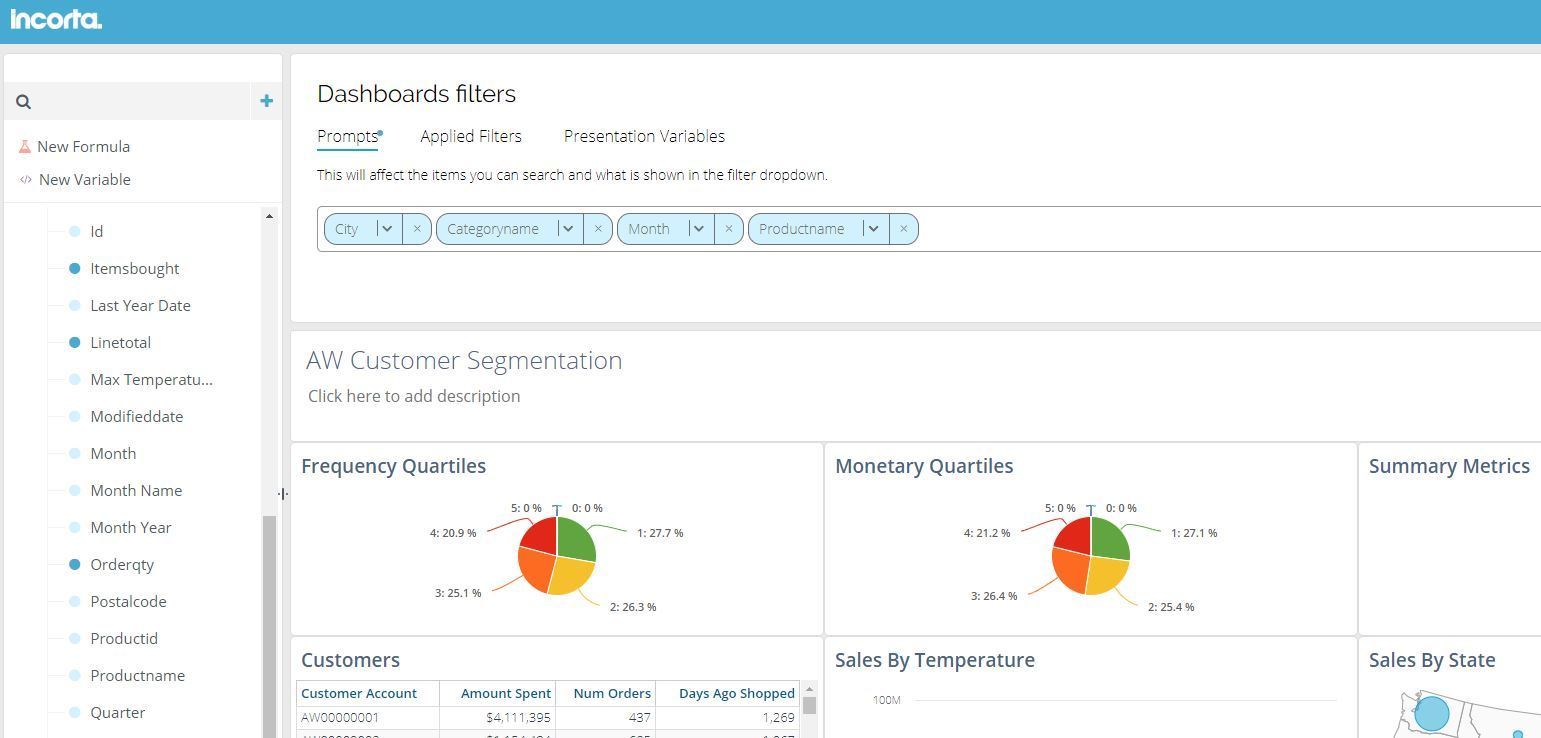 What makes Incorta different than other BI systems is its Direct Data Mapping™ engine which delivers crazy-fast query performance without the need to pre-aggregate, reshape or transform the data in any way. Summaries and rollups are computed on-the-fly against full-fidelity business data. The Incorta Direct Data Platform™ provides integrated user access to all components of the data pipeline, data connections, business semantics, security settings, scheduling and publishing allowing lines-of-business to be more self-sufficient and more agile.
We are authorized reseller for Incorta and we can also help you through the implementation steps and practically learn how to use Incorta to the maximum benefits and unleash its power by defining analysis metrics that is useful for your line of business and make sense of the results.
Do you seek more insights into your data with less frustration and fewer barriers? Incorta delivers breathtaking performance without complexity, it consolidates essential data and analytics functions for data acquisition, data storage, business semantics, scheduling, monitoring and alerting, data exploration and data visualization. Incorta works by loading data using its 240+ connectors then builds an open data lake which feed both analytics and BI use-cases.
Incorta can be provided to run on-premises, hosted on your private cloud, or delivered as a cloud service (SaaS). The Incorta Direct Data Platform™ delivers an end-to-end self-service data experience, giving your managers and staff the means to acquire, enrich, analyze and act on their business data with unmatched speed, simplicity and insight.