 Ui Path™
Robotic Process Automation World's first platform for hyperautomation.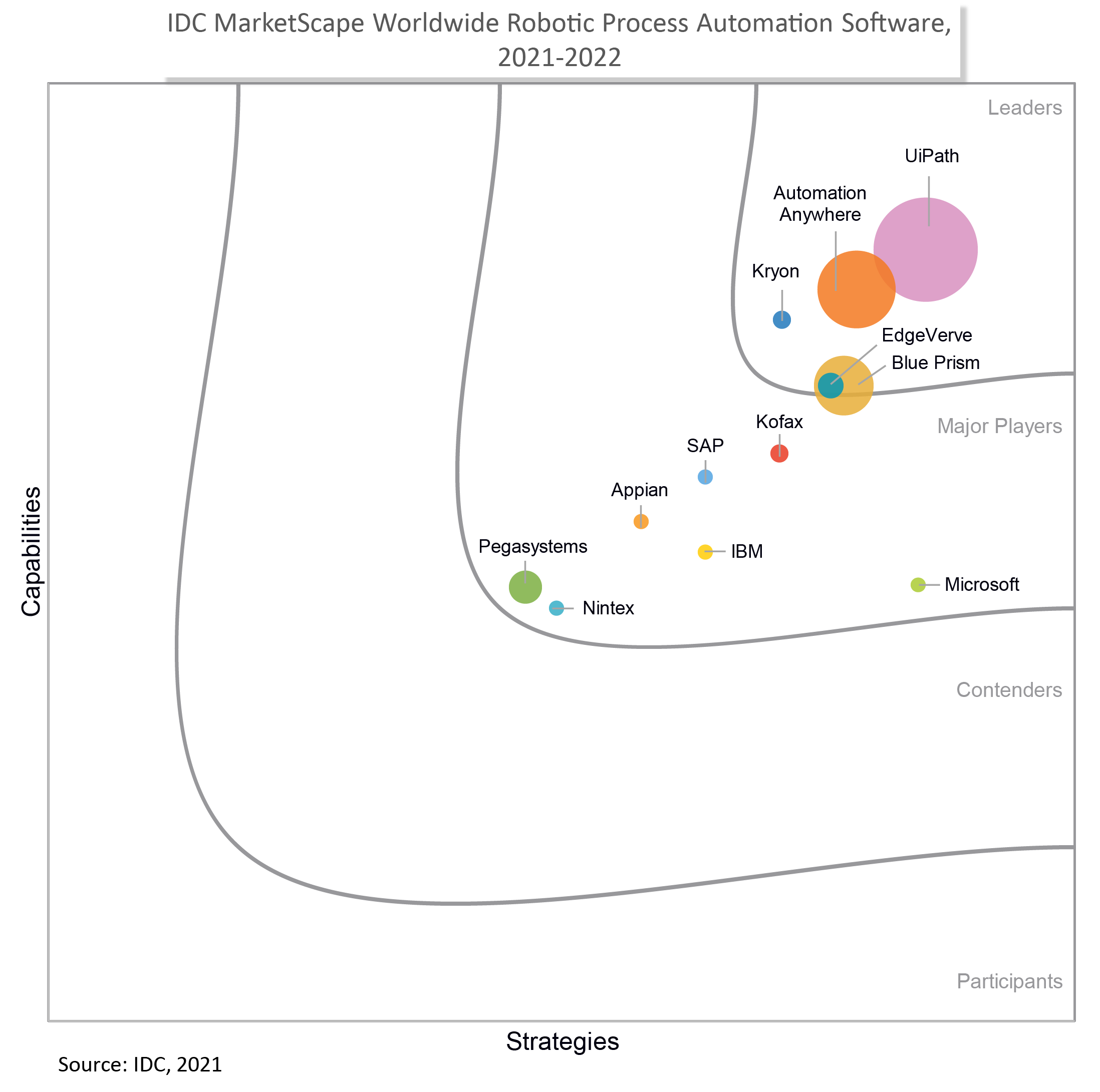 UiPath platform can you help understand your business processes, and how people work, with powerful, AI-driven tools that gets you from automation discovery to build-out faster. Gather automation ideas from employees with a simple submission process in Automation Hub. Visualize patterns in everyday tasks with Task Mining. Prioritize and optimize end-to-end processes that drive your KPIs with Process Mining. Automatically document processes with Task Capture and export the build-ready workflows directly to UiPath Studio.
Manage everything together in Automation Hub; Your software bots run your process automations. And with UiPath, you can enable anyone in your organization to build and use robots. Everyone can be an automation creator or contributor. UiPath offers many different ways for people to engage with robots in cases where robots bring them approvals, exceptions, or escalations. Your can also even deploy handy Chatbots to automate fulfillment or respond to customer requests without writing a single line of code.
UiPath Robotic process automation (RPA) is a software technology that makes it easy to build, deploy, and manage software robots that emulate humans actions interacting with digital systems and software. Software robots can do things like understand what's on a screen, complete the right keystrokes, navigate systems, identify and extract data, and perform a wide range of defined actions. But software robots can do it faster and more consistently than people, without the need to get up and stretch or take a coffee break.
UiPath with more than 40 offices around the world, has been a leader in every Gartner Magic Quadrant, Forrester Wave, and Everest Peak Matrix for RPA. #1 in all Major Independent User Review sites for RPA including Gartner Peer Insights, GSCrowd, TrustRadius, Capterra, and ITCentralStation.