 MASAR.
Correspondence Management System anything. Bringing joy and innovation to everyday work routine!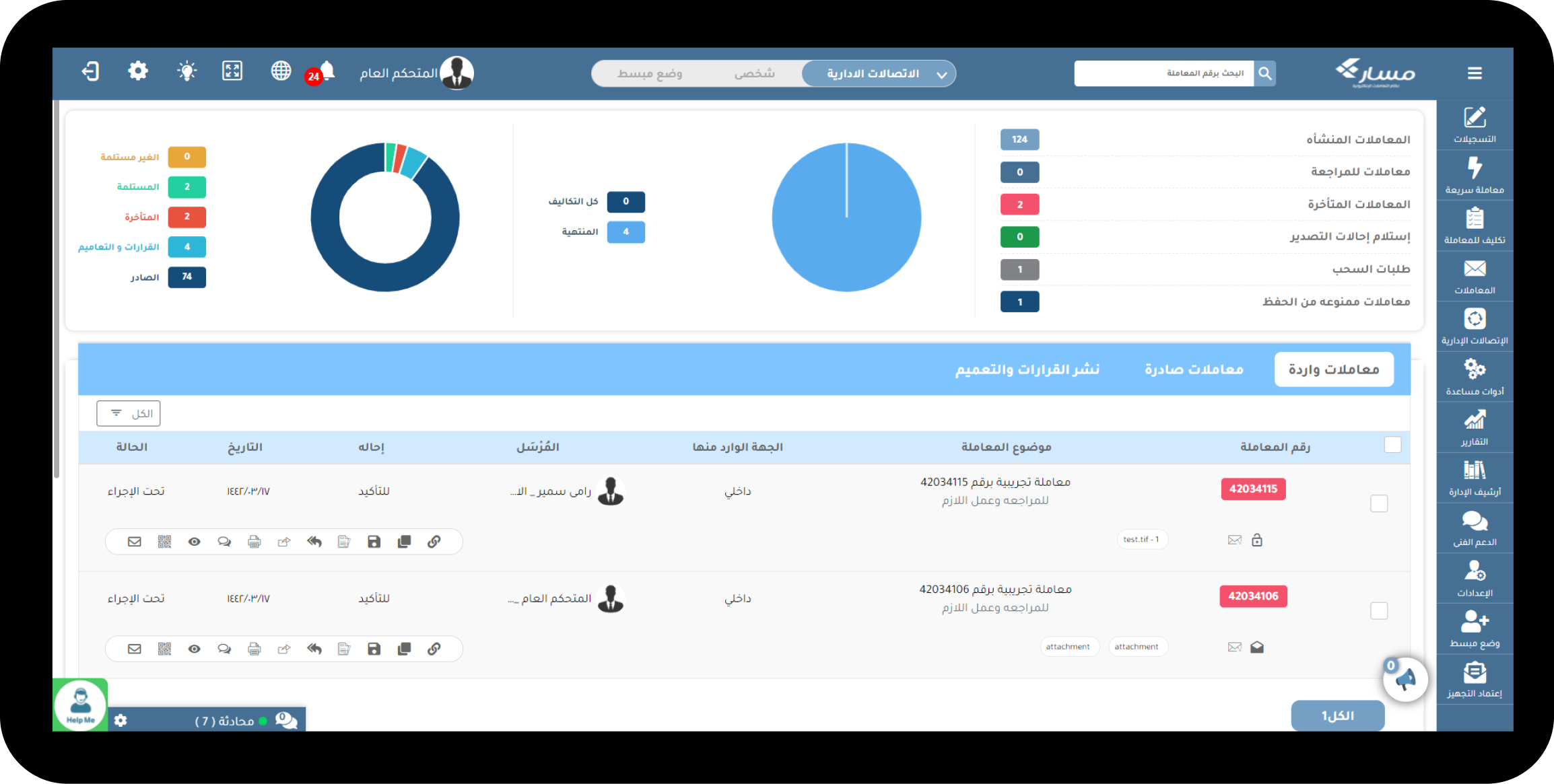 MASAR.
Masar is developed and maintained entirely by us since 2011; with successful implementations all over the Kingdom of Saudi Arabia. For the past 10 years, we have pioneered the concept of dynamic correspondence and we were the first to deliver an entirely web-based system with features to address all of the challenging cases of ever-changing government regulations and requirements of correspondence in the public sector.
Now with new Masar version; a lot of features beyond the regular correspondence are also provided such as:
Visual organization designer
Simplified/Advance modes
English/Arabic/French interface
Native Mobile Apps
Self-service
Pre-defined routing path designer
In-transaction messaging with voice recording support
multi-scope governance, visual transactions timeline
social-network-like collaboration features
dashboards
Yesser GBus integrated
Compliant with National Cybersecurity Authority regulations
web-services integration APIs and way more features.
We are also working now on developing a new version that will be delivered with subscription-based SaaS (Software as a Service) model for higher flexibility and affordability.
If you are looking for a system to automate and control your information correspondence or have faced critical situations where you lose sight of your business related communications fading into hundreds of emails, memos, paperclips and ton of legislated letters.. or simply want to take your business to the highest level of compliance and performance. Look no further!
Masar is a very robust scalable correspondence management system with comprehensive features and intuitive web-based user interface.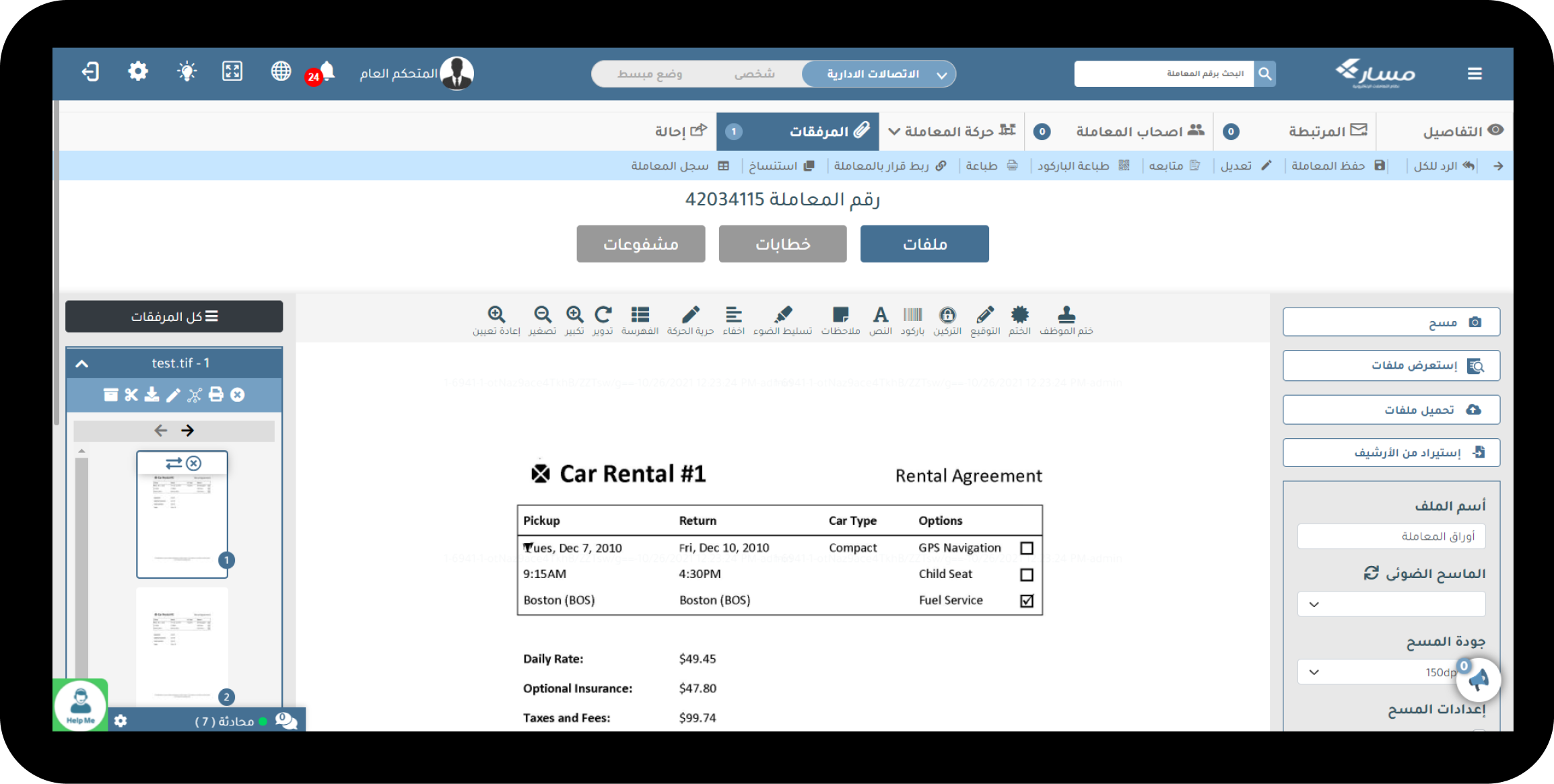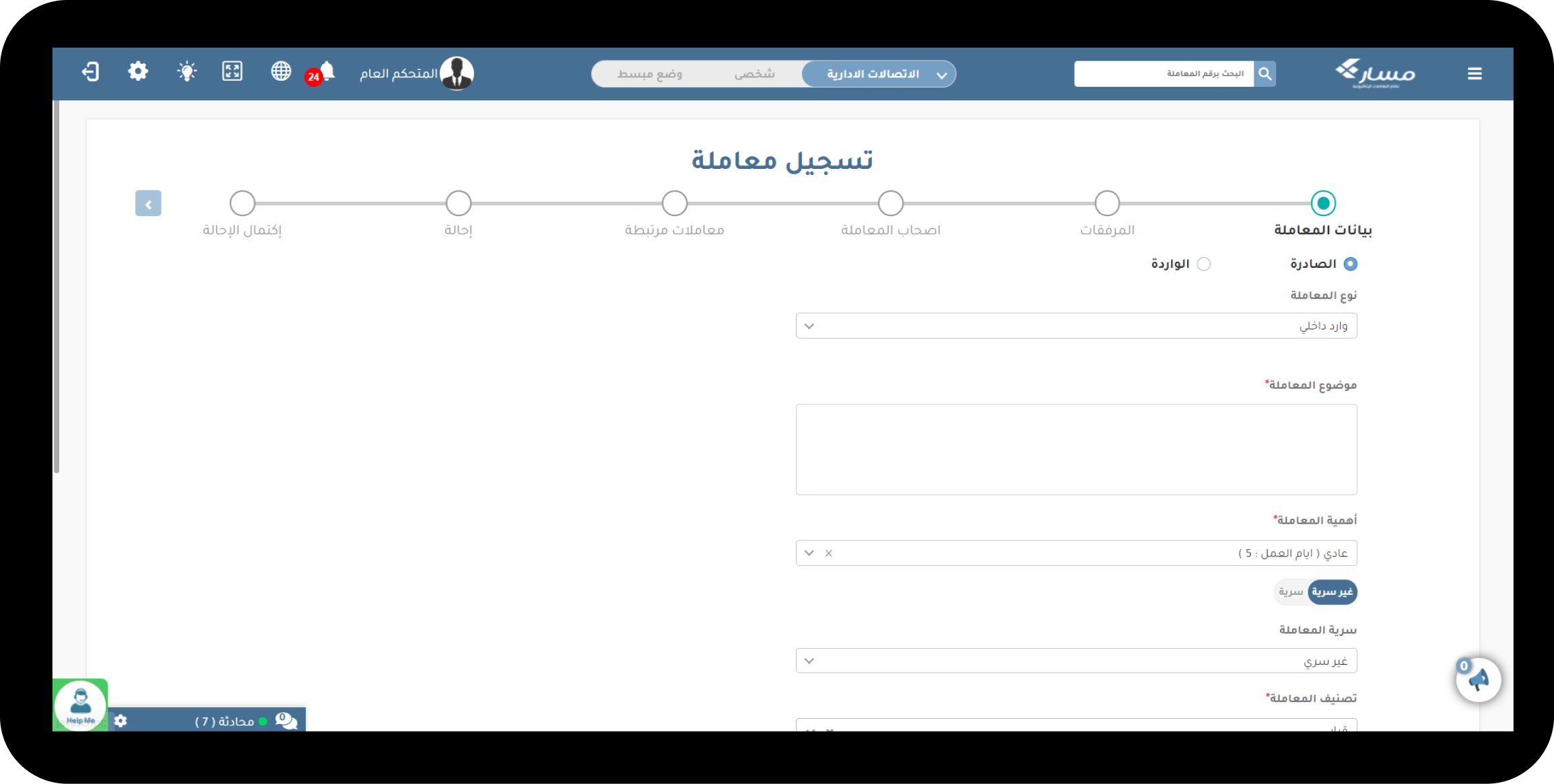 Masar has proven success in transitioning the most difficult and complicated paper-based correspondence into a state-of-the-art digital continuum of paper-less environment with focused stress-free users and even happier end-users (entities and individuals including citizens and residents).